| | | | |
| --- | --- | --- | --- |
| Poster: | He Live's | Date: | Oct 29, 2008 11:16pm |
| Forum: | GratefulDead | Subject: | one way or the other |
nice call on this run! i think the first show and the third show are the shiners!
9/11/81: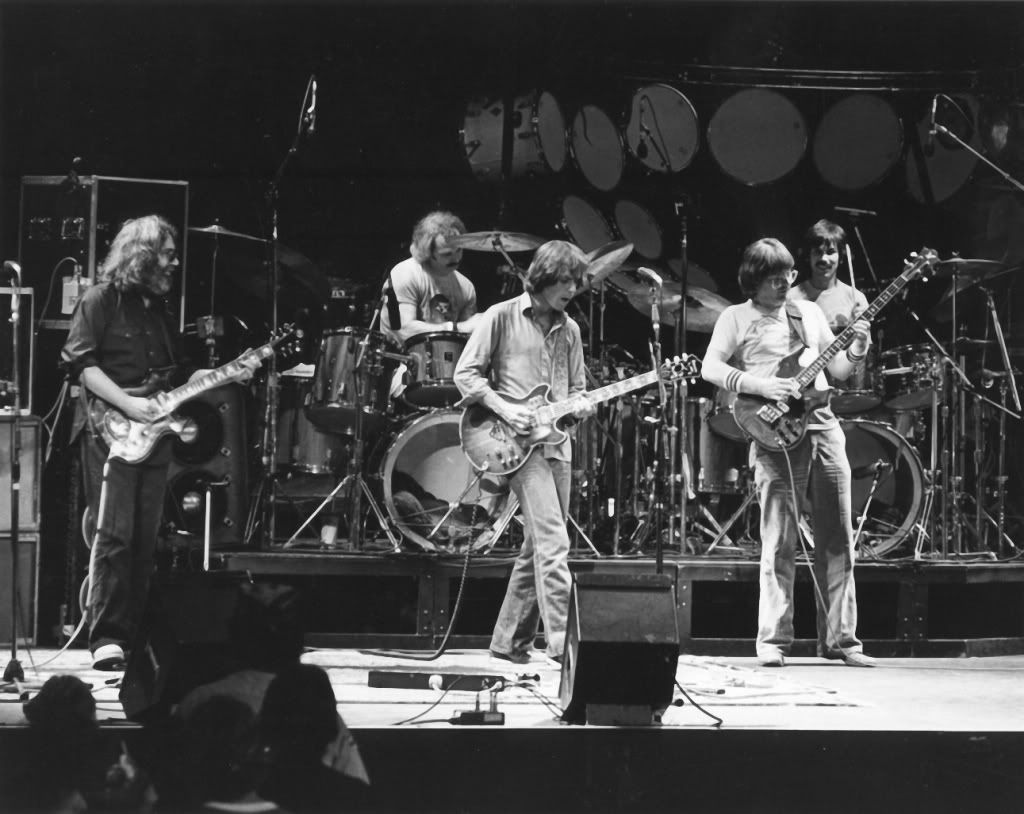 jerry had SHAKEDOWN, so bobby had to have STRANGER, jerry had IKO, and so... bobby had to have WOMEN ARE SMARTER -- what can you say, unless you're hung up -- it's a wash -- i like MR JG playing over that zydeco beat however the vocals pan out. jerry was really PICKIN IT in the second set this night -- OUTRAGEOUS hotpickin on stranger and a strong franklin's next.
the whole sequence of HE'S GONE>TRUCKIN'>Drums>OTHER ONE>MORNING DEW>JB GOODE -- i mean what more can you ask for. this is a CLASSIC sequence where they are at their unconscious best -- rapt in the moment -- prone to ZEN MASTER LEVEL -- and i think this show - it is right there...... this is a home town show at the band's own little secret playground in the hills -- playing under the eucalyptus trees and sunny skies -- dead heaven: FLOAT ON A CLOUD FOR REAL.......